Manpower Management Services Ltd has been established since 1989 and reflects the professional business environment of its surroundings. We represent a wide variety of local and international companies in the mining, construction, manufacturing, financial services, insurance, telecommunications, engineering, religious groups, volunteer organizations and high-tech industries that operates or have interests in Papua New Guinea. We also provide immigration services to individuals based in other countries like Australia, New Zealand, United Kingdom and around the world. The breath of our experience means that we assist clients across all major occupational groups, who are entering Papua New Guinea for investment, employment, tourism, or visiting relatives and friends.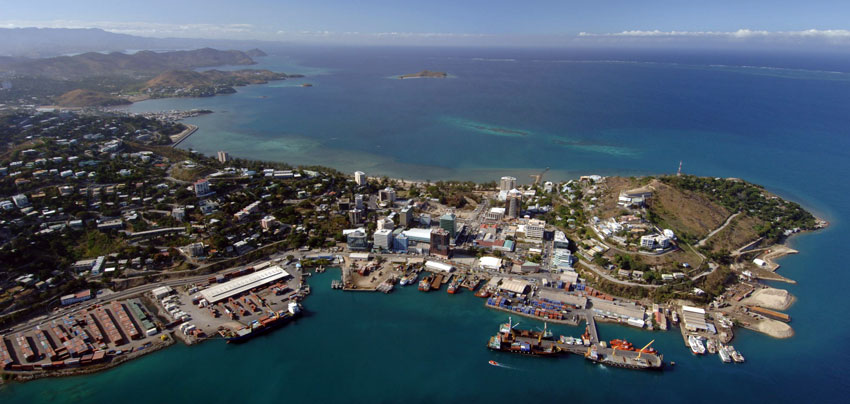 View of Port Moresby
We serve clients successfully from around the world and yet maintain our trademark personal touch. We aim to assist their migration goal with ease. We seek to minimize challenges, such as confusion and frustration that is often associated with the Work Permits & Visa applications process. Our goal is to ensure that our clients have the peace of mind to enjoy the excitement of immigration to Papua New Guinea or any other countries of their interest.
Our Office is committed to providing high quality professional support and to tailor our services to the needs of our clients. Our services are designed to provide our clients with the most suitable and cost effective result. Our team of highly skilled professional migration officers is able to provide immigration services to our clients with a unique mix of legal, practical and commercial advice. But in saying that we are not a quick fix. It is not possible to guarantee Employment, Work Permits or Visas; however, if our client follows our simple recommendations and advice, they can maximize their prospects in Papua New Guinea or any other countries of their interest.
Technical skills are important in immigration work and so is experience. When our clients appoint us, they can be confident that they have a qualified and experience team to represent them and are committed to exemplary customer service and successful outcome.
We are confident enough to say that we are the experts in assisting people into Papua New Guinea either for Investments, Employment, business or visiting friends & relatives. The recommendations we provide are personalized to your specific requirements. In essence, we work for you to help you realize your ambitions to enter Papua New Guinea or any other locations in the world.